ACTIVITÉS ET PUBLICATIONS DE L'OBSERVATOIRE DEPUIS 2009

ACTIVIDADES Y PUBLICACIONES DEL OBSERVATORIO DESDE 2009

ACTIVITIES & PUBLICATIONS FROM THE OBSERVATORY SINCE 2009

ACTIVITES/ACTIVIDADES/ACTIVITIES

DILINET project
Projet sur la mesure du français dans l'Internet

Proyecto de medición del español en la Internet
Projet sur la mesure des langues de France dans l'Internet

PUBLICATIONS/PUBLICACIONES

Linguistic Indicators in cyberspace: the biases is all, Presentation in Global Expert Meeting Multilingualism in Cyberspace for Inclusive Sustainable Development, 4 June - 9 June, 2017, Khanty-Mansiysk, Russian Federation. A discussion on the limitation of languages on the Internet figure's from W3Techs and InternetWorldStats and featuring FUNREDES observatory figures...
Indicateurs linguistiques dans le cyberespace: attention aux données biaisées, Présentation à la réunion mondiale d'experts pour le Multilinguisme dans le Cyberspace pour un développement durable et inclusif , 4 Juin - 9 Juin, 2017, Khanty-Mansiysk, Fédération de Russie. Une discussion sur les limitations des données sur les langues dans l'Internet fournies par W3Techs et InternetWorldStats et l'annonce de la publication des données de l'observatoire de FUNREDES...
Medición de la presencia de la lengua española en la Internet: métodos y resultados, D Pimienta, D Prado,
Revista Española de Documentación Científica 39 (3), e141, 2016
Les langues romanes minoritaires et l'Internet
, D Prado, D Pimienta, Hermès, La Revue, No75 pp101-110, 2016

Un milliard de Latins… dans l'Internet?, D Pimienta, D Prado, Hermès, La Revue, No 75, pp91-100, 2016





Ten Years of MAAYA, the World Network for Linguistic Diversity: Time for Balance and Perspectives

, D Pimienta, D Prado,

Proceedings of the Ugra Global Expert Meeting, Khanty-Mansiysk, Russian Federation, 4–9 July, 2015, UNESCO/IFAP, pp 185-196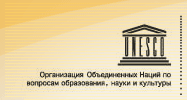 Presentation
Exploring the Status of Languages of France on the Internet: Methods and Reflection of Possible Approaches for Other Groups of Languages, D Pimienta, D Prado, Proceedings of the 3rd International Conference on Linguistic and Cultural Diversity in Cyberspace, Yakutsk, Russian Federation, 30 June – 3 July, 2014, UNESCO/IFAP, pp 140-172




Presentation

Étude sur la place des langues de France sur l'internet, D Pimienta, D Prado, Langues et Recherche, 2014 \

Ética de la información e inclusión social, con enfoque especial en la diversidad lingüística, D Pimienta, en Ética multicultural y sociedad en red,


Fundación Telefónica, pp 87-102, 2014

La place du français sur Internet, D Pimienta, D Prado, La langue française dans le monde, OIF, Nathan, pp501-541, 2014

Language and Content, D Pimienta, in Accelerating development using the Web: Empowering poor and marginalized populations, W3 Foundation, 2013, pp183-197 (chapter 12)

Towards a multilingual cyberspace, D Prado,Yuzhno-Sakhalinsk, Internet and Socio-Cultural Transformations in Information Society, UNESCO-IFAP, 7–12 September 2013, pp 208-212



Redefining the Digital Divide around Information Literacy and Linguistic Diversity in a future context of access provision

,

D Pimienta,Yuzhno-Sakhalinsk, Internet and Socio-Cultural Transformations in Information Society, UNESCO-IFAP, 7–12 September 2013

, pp 213-224
Presentation

NET.LANG, Réussir le Cyberespace Multilingue, C&F Editions, Caen, France, 2012

NET.LANG
, Towards a Multilingual Cyberspace, C&F Editions, Caen, France, 2012
3rd International Symposium on Multilingualism in Cyberspace (III SIMC), Paris, France, 21-23 November 2012
Presentation: O Espaço das línguas na Internet: panorama y tendências (com foco especial sobre o português) (2,7 MB), Fortaleza, Colóquio Internacional sobre o Português na Internet e no Mundo Digital, 24 de Abril de 2012
2nd International Symposium on Multilingualism in Cyberspace (II SIMC), Brasília, Brésil, 7-9 November 2011

Présentation: Un panorama historique et quelques données à propos du français dans l'Internet, D Pimienta, Paris,


Etats généraux de la promotion du français dans le monde, 19 Octobre 2011
It is Time to Place Multilingualism and Linguistic Diversity at the Heart of the International Debate, D Prado,Yakutsk, Second international conference Linguistic and Cultural Diversity in Cyberspace, July 12-14, 201, pp 22-24
DILINET: Building Indicators for Linguistic Diversity in the Internet, D Pimienta,Yakutsk, Second international conference Linguistic and Cultural Diversity in Cyberspace, July 12-14, 201, pp 56-58
Presentation
Linguistic diversity indicators in cyberspace:Where do we stand? What is required? Vilnius, Open Forum, UNESCO, Internet Governance Forum, September 16th, 2010
Diversité linguistique et cyberespace: état de l'art, enjeux et opportunité, D Prado, D Pimienta, A Lemoulinier - Cosmopolis, 2010

Twelve years of measuring linguistic diversity in the Internet: balance and perspectives, D Pimienta, D Prado, Á Blanco, UNESCO, 2009


Douze ans de mesure de la diversité linguistique dans l'Internet: bilan et perspectives, D Pimienta, D Prado, Á Blanco, UNESCO, 2009

First International Symposium on Multilingualism in Cyberspace (I SIMC), Barcelona, Spain, 29-30 September 2009
La medida de lenguas y culturas en la Red en "Seminario de Lenguas y culturas hispánicas", D Pimienta, A Blanco, Residencia de estudiantes, Madrid, 3 de diciembre de 2008


Presentación
Presentation Internet Governance Forum, Diversity, Río de Janeiro, oct. 2007

Texto de la presentación sobre Diversidad en el Foro Internet de Gobernancia, oct. 2007
Présentation sur l'expérience de traduction automatique dans l'atelier sur la diversité IGF, oct. 2007